Caring
For You
Modern dentistry in a calm, relaxed environment.

| | |
| --- | --- |
| Monday – Thursday | 8:00 – 5:00 |
| Friday | 8:00 – 12:00 |
Welcome to Aesthetic Dental Institute!
Since 1999, Dr. Henshaw and his staff have been proudly serving Sallisaw and the surrounding communities. From preventive dental care to comprehensive reconstruction, we are committed to providing dental excellence that enhances the natural beauty and function of your smile while improving your oral and overall health.

WHAT OUR PATIENTS SAY
We are proud to make our patients feel good, but we are even more proud of how they make us feel with their reviews!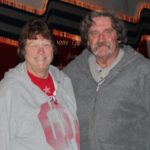 I have been very lucky all my life in having good dental care, but after almost 70 years I have never had such caring, fun and excellent care as I get from Dr. Henshaw and his staff. They are all the best. I feel as though they are my extended family, (the ones you enjoy spending time with!). If you are uncomfortable with dental care or uneasy at all, Please give Dr. Henshaw a chance. You'll never regret it. You'll be amazed at what the best dental care is. When you call for your apt. just let them know your nervous and your special care will begin. You'll never regret it.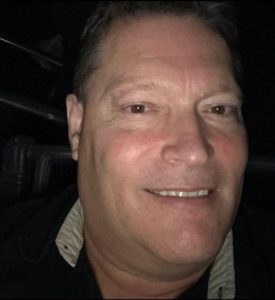 Never a dull moment – never have experienced anxiety (like other dentists offices) due to the exceptionally friendly staff. Do yourself a favor – switch to Aesthetic Dental today!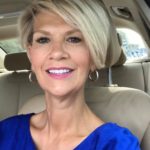 I honestly can't say enough great things about Dr. Henshaw and his staff. I went being terrified of going to the dentist to actually looking forward to seeing them….. Great people with outstanding patient care.

MEET OUR DOCTOR
Sedation Denistry
Dental care can cause anxiety for some patients with deep fear of the dentist that prevents them from receiving necessary treatment. We provide sedation options so patients can feel at ease and comfortable in the dental chair.
Dental implants are a great way to replace missing teeth and also provide a fixed solution to having removable partial or complete dentures. Implants provide excellent support and stability for these dental appliances.
Over time, routine wear, as well as accidental damage and decay, can diminish the look of your smile. For patients looking to regain the natural beauty of their smiles, cosmetic dental services offer a comprehensive solution that improves dental aesthetics as well as oral health and function.
Get In Touch!
Got a question? Have an issue you want us to contact you about? Need an appointment? Let us know, and we will be back in touch with you shortly!